Enjoy great Slushies at your next party with one of our machines!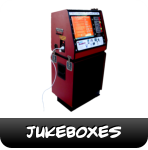 We are a locally owned and operated business that forms part of Get Slush'd Pty Ltd. You can rest assured that you'll only get the finest Slushy machine products for all your party needs. So if you are planning a party and you wish to impress your guests by letting them indulge in the fruity, tropical and tantalizing tastes of frozen cocktails or yummy tastes the kids will LOVE then we can provide stylish slushy machines and mixes at very affordable prices to make your next party something to remember.
For MORE information on this or any other Perfect Party Product CLICK HERE.
At Get Slush'd, we pride ourselves on delivering quality products and services at the most competitive prices; as one of Brisbane's leading choices for Party Products, we have established a sterling reputation for providing top-notch Service & machines to hundreds of satisfied customers. All our Cocktail or Slushy mixes are blended together using only the highest quality fruits and juices to give you nothing but the best frozen cocktails you'll find in the Brisbane area!
Why Choose Get Slush'd?
Get Slush'd is a unique company that offers unique products and services to a wide range of customers. We are dedicated to delivering high-quality machines topped with 1st Class service so your party will be the talk of the town the next day! If you are looking for a friendly and reliable hire provider at competitive prices, Click the link above to visit our main website.
Services Offered:
Single or Double Bowl Frozen Drink Machine Hire
Online Booking with Item Availability Calendar for your day in question
Confirmation email within 24 hours, pre delivery/Pick Up texts.
Free Delivery and Setup
Free Cleaning and Pickup
Regular Plastic Cups and Straws (number depends on package chosen)
Flavour Selection is available from both the Adult Cocktail Range & Kids Flavour Range
Spit Roast Hire also available
Candy Floss Machine Hire
PopCorn Machine Hire
SnowCone Machine Hire
Arcade game hire - Table Top Type with 2 seats provided **60 GAMES**
Keg Temprite systems - Fit a 50 Litre Keg ***imagine the savings***
Our Most Popular Flavours for Cocktails are:
Fruit Tingle - Wicked array of fruity tastes.
Strawberry – Yum!
Pina Colada - A delicious blend of real pineapple juice and coconut cream. If you like coconut cocktails this is for you.
Real Attitude - Valencia orange juice, pineapple, banana and mango
Caribbean Cruiser - Tropical with mango
Come On...It's Cosmopolitan - Cranberry and strawberry with lime and orange
Hawaii 5'0 - Orange and peach cointreau flavouring with blue curacao and lemon
Head Rush – Combination of oranges, peach and strawberry
Mango Madness – Full mango goodness
Margarita – Lemon and lime
Melon Splice – Great with melon, pineapple and coconut
Sex on the Beach – Peach, orange and cranberry
Visit: www.getslushed.com.au